Get ready for the VIP treatment as ACM Award-winning personalities, Rob + Holly, connect you with your favorite Country artists every weeknight on Audacy stations nationwide! Join the high-energy duo as they keep your nights interesting with one-of-a-kind artist interviews, the latest Country news and real-life anecdotes from their own eventful lives.
Rob Stone and Holly Hutton have been on-air together since 2016. They both were born and raised in the Detroit Michigan area, embrace the country lifestyle and realize the importance of giving back. They're involved with countless charitable organizations, such as St. Jude, The American Red Cross, The American Cancer Society and more!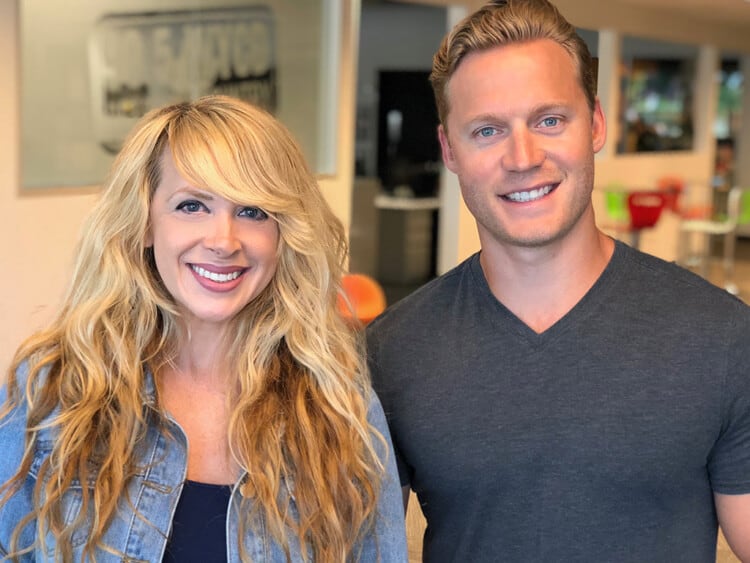 Rob is a graduate of Michigan State University, which is also where he began his broadcast career. He and his wife Katie (who have known each other since elementary school) are parents to their son, Emmett and rescue dog, Layla. Rob is also a country/rock artist who writes original music and has opened for several of his favorite acts, including LOCASH, Jameson Rodgers and Matt Stell.
"I always try to surround myself with good people and good music, which always makes for a good time." – Rob Stone
After attending college and starting her career in radio, Holly married her husband, Gene. Together they have a son named Johnathan and several pets. Holly is passionate about animal welfare and giving back. Their farm is open to rescue horses and a variety of other animals. Holly sits on the board of directors for the 'Sand Stone Farm Rescue' and created a charity that provides teddy bears for children in crisis. As a Music Director at Audacy, Holly also plays a very important role in breaking new talent through radio.
"I'm a cheerleader for country music and want to celebrate the artists and fans everyday." – Holly Hutton