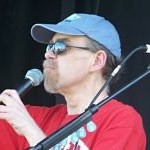 Jim Bartlett
Jim is no stranger to Madison radio, and we're happy he's able to share his talents with us on Today's Q106! You can usually catch Jim's show Saturday mornings.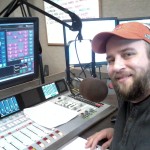 Andy Fulton
First radio job: WBEL in Beloit and overnights at sister station Lite 103.
Family: Married to Amy and we have many "kids" of the four-legged variety.
Subject of much abuse: I am a lifelong Chicago Cubs and Bears fan.  But all is not lost as I love the Badgers too!
Most people find interesting:  I recently completed school to learn how to build guitars!  I'm looking forward to having my own line of instruments in the near future.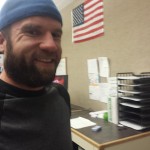 McGee
You hear McGee at various times throughout the weekend on Today's Q106.
Jason Ryan
Originally from Janesville, Jason has been living in Madison for a few years. He loves country music, sports, and Flamin' hot cheetos.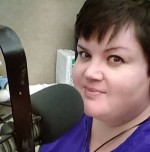 Jennifer Maxwell
I grew up in the Lake Mills area and spent almost ten years in the Madison radio market on different stations before relocating to North Carolina.  I continued in radio for several years before moving to Virginia.  I returned to Wisconsin in 2014 with a new husband and the same love of radio. I have three adult children; a musician, a chef, and a future politician, each named after one of the Beatles.  I love cooking, reading, and performing with the Madison Symphony Chorus.   I work in the legal field as a paralegal, interpreter and administrative assistant but radio remains my first love.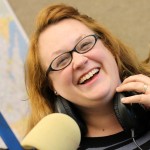 Beth Myers
I've spent the last 8 years in New Orleans, but am happy to be back in Wisconsin, where I'm from, with my wee little toddler terror. My husband is a chef, of the fancy french variety, so you know I appreciate a good white tablecloth restaurant, and I love how Madison's culinary scene has grown since we were last here! I'm incredibly crafty, from embroidery, to jewelry, to anything that involves a hot glue gun, so watch out…I will put a bird on that. I grew up at the racetrack, my Dad raced, and now my brother races cars professionally (the Formula kind…ooooo).  I love to travel, and my sis lives in London with her Scottish husband, so I don't have to pay for a hotel when I go there!  Hooray for freeloading!  That's me in a nutshell. So happy to be kickin' it on Today's Q106 with all y'all.
Pam Jahnke – Farm Director
Pam Jahnke, the Fabulous Farm Babe, has been involved with Wisconsin agriculture since childhood and brings her wealth of experience to the Farm Report. At the University of Wisconsin – River Falls, Pam studied broadcast journalism and broad area agriculture. After college, Pam moved into her chosen field, doing farm broadcasting, radio and television, from Green Bay to Eau Claire, WI–and she's never looked back.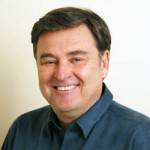 Lon Helton – Country Countdown USA
Sundays 7-10am
Each week, a charted country star joins Lon Helton to count down the week's Top 30. Lon has been host of Country Countdown USA since 1992, and is Publisher of Country Aircheck, an industry trade magazine. Lon's country radio career began in 1971. He spent 12 years as both personality and programmer in Los Angeles, Chicago, and Denver.
Get your garcinia cambogia free trial here.