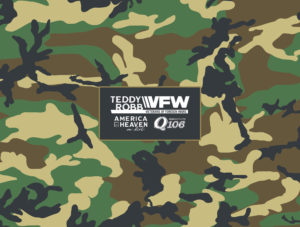 Q has teamed up with Teddy Robb and the VFW to help raise funds for the VFW's UnMet Needs Program. Get an exclusive Q106 Teddy Robb Heaven on Dirt Blanket with all proceeds benefiting the local Veterans relief fund via the UnMet Needs Program.
The VFW's UnMet Needs Program assists families who have fallen into unexpected difficulties as a result of deployment or other military related activity.
America IS Heaven on Dirt. Help us support those who've served us. Get your blanket HERE!!