Joe Nichols takes over the Mallards Duck Pond June 22nd for a special Q night and we've got your tickets!
Hear Joe perform his new song "Home Run" especially for YOU in a private party including all you can eat and drink tickets in the rooftop suite!
Watch Joe throw the first pitch and sing the national anthem too!
Get signed up below for your chance to win!
Country Club Members, log in to your account for EXTRA CHANCES to win! Not in the country club? Get signed up HERE!
It's a Q106 Joe Nichols night at the duck pond from Keleny Top Soil, trust a worm to know good dirt and Q106!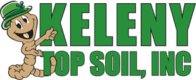 IMPORTANT THINGS TO NOTE FOR THE GAME & PERFORMANCE:
*Must be 18+ to win. All ages allowed on the rooftop. Rooftop is not handicap accessible. Area where the performance will take place is handicap accessible.
*Limited seating for the performance and on the rooftop
*Prize includes: 2 tickets to the Mallards game on June 22 on the rooftop with all you can eat and drink, performance from Joe Nichols and chance to get your picture with Joe (no autographs) 
*You will be allowed in at 4:00pm
*Performance will begin at 4:30pm. If you are not there by 4:30pm, the performance is not guaranteed. 
*First pitch is at 6:35pm
*winners will be notified in the afternoon on Friday, June 18, 2021 with ticket information. If you win, your name will be on a guest list and further instructions will be emailed to you. 
*we reserve the right to remove anyone that does not follow the rules or becomes unruly. 
*all you can eat and drink tickets follow the Madison Mallards rules & regulations
*cannot be exchanged or redeemed for cash, any other tickets, or any other prizes. 
*all details, times, locations subject to change at anytime without notice