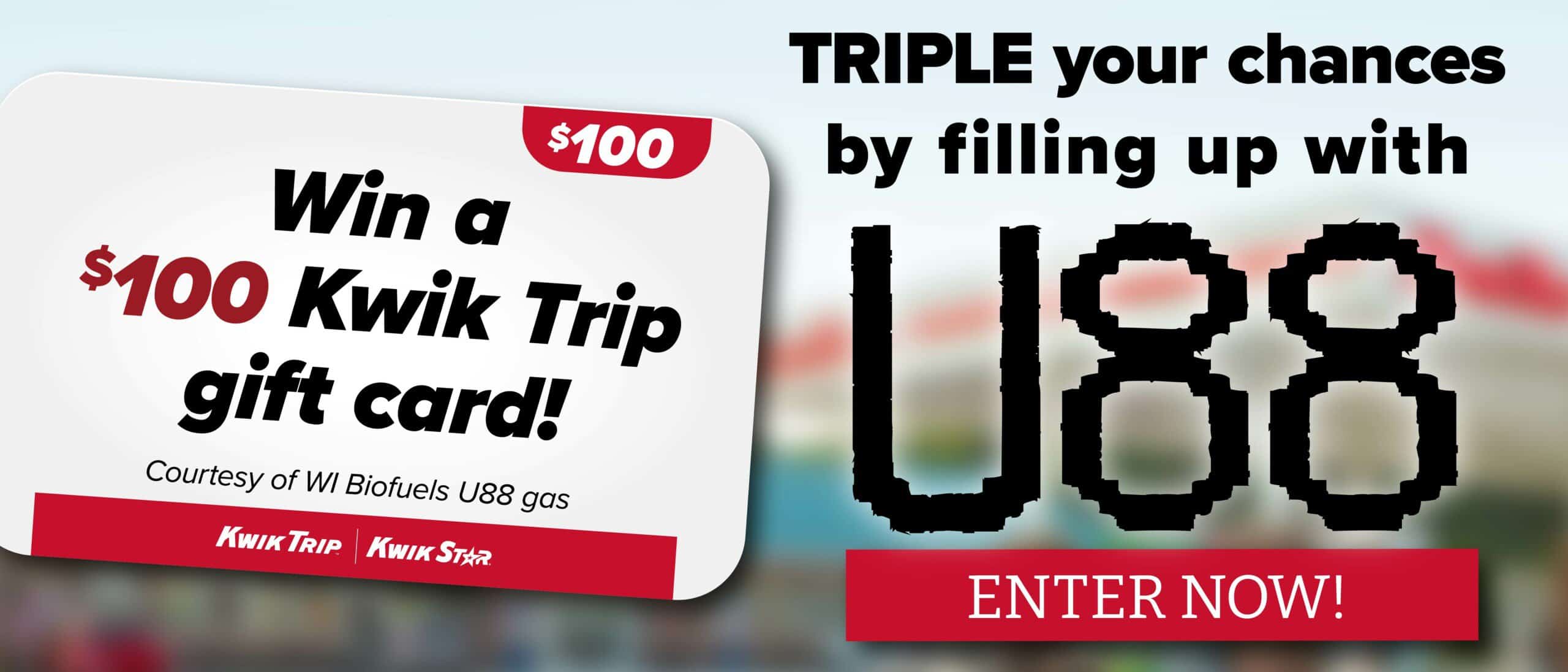 Fuel the Drive Contest with U88 from Wisconsin Biofuels Association
Enter to win a $100 gift card to Kwik Trip from Wisconsin Biofuels Association! Earn 3 bonus entries if you submit a photo before you fill up with U88 or a photo of your receipt. Unleaded 88, also known as E15, is a high–quality fuel that contains 15% ethanol and 85% gasoline. It's less expensive than regular unleaded, provides better engine performance, and is kinder to our earth!
Auto manufacturers approve the use of Unleaded 88. According to an RFA analysis, more than 95% of model year 2020 vehicles have been explicitly approved by the manufacturer for the use of Unleaded 88. General Motors recommends the use of Unleaded 88 beginning with its 2012 model year vehicles and Ford recommends Unleaded 88 for its 2013 and newer vehicles. Unleaded 88 is also approved for use by Volkswagen, Audi, Toyota, Land Rover, Porsche, Jaguar, Honda, Subaru, and certain models of Mercedes-Benz and Lexus.
By participating in this contest and/or accepting any prize in this contest, the winner releases the radio station and Mid-West Family Madison and any additional sponsors from any and all liabilities associated with this contest and/or said prize.
No responsibility is assumed by the radio station, Mid-West Family Madison, contest sponsors for damaged, lost, altered, misdirected, postage due, incomplete or illegible entries, phone or mechanical failure, human error or any act of nature which may prohibit entering this contest.