Luke Bryan Farm Tour 2021 Recap
So many great moments with YOU at the Luke Bryan Farm Tour 2021!   Here are some Steph shared on the Q106 morning show recap:
Amanda from Statz Bros Farm about the special moment on stage (photo above) to the lost and found items, and a big THANK YOU for supporting the farm! Listen here:
Michelle and Casey came all the way from Florida and gave Steph a "concert first" here:
Mark and Shelly remember being on a trip in Mexico when Luke Bryan was just starting his career!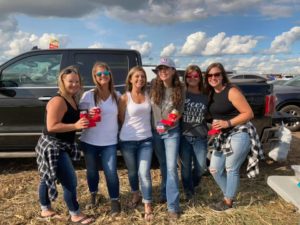 Tailgate party food, games, and birthday fun with several groups like Stacee and Kim's parties: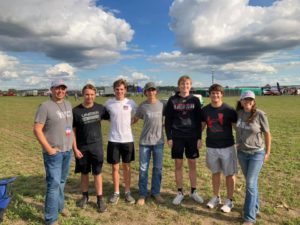 A group who call themselves the S#!T Show celebrate being together again from watching Steph in the Lodi Demolition Derby to celebrate a concert first and Lyla's 9th Birthday!
Here's our Q106 #FarmTourFireUp  photo album: