PHOTOS are here!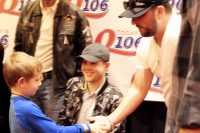 VIP Meet and Greet photos here.
Thank you for coming to Today's Q106 Storytellers Jam 21, presented by Settlers bank, at the Monona Terrace!
Such a great night with amazing artists… Steve Moakler, Runaway June, Trent Harmon, William Michael Morgan, and Tyler Farr!
As always:
-This concert is a benefit for American Family Children's Hospital in Madison.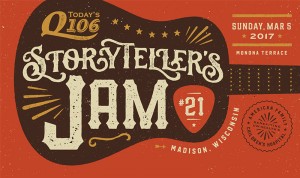 Sponsored by La-Z-Boy Home Furnishings + Decor, The Levy Family Giving Fund, Bobbers Island Grill in the Dells, Middleton and Prairie Power Centers, Red Rock Saloon and Remedy Intelligent Staffing!