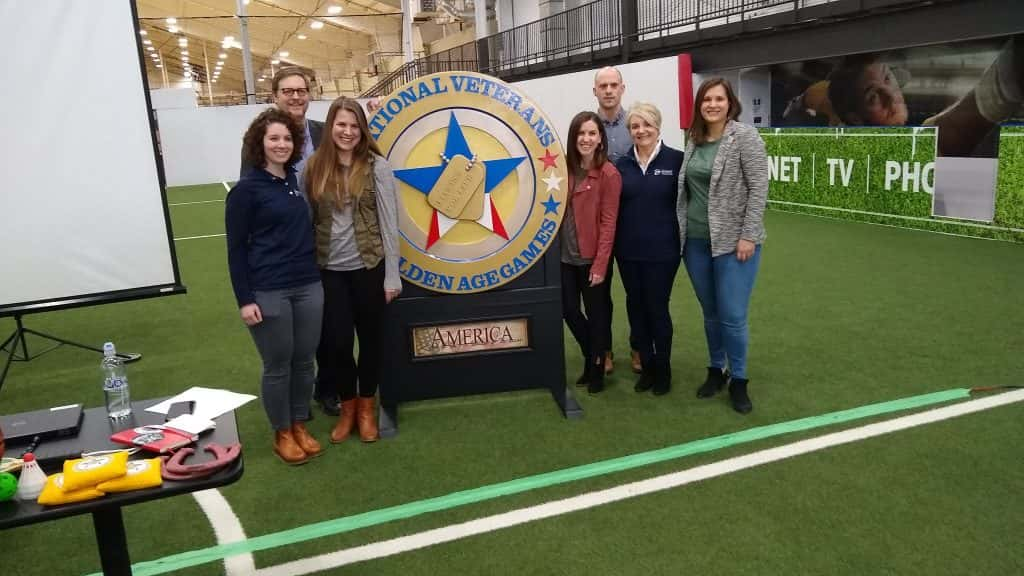 Jun 22 at 9 AM – Jun 27 at 12 PM
REGISTRATION IS NOW CLOSED!   THANKS TO EVERYONE YOU IS READY TO PARTICIPATE!
The National Veterans Golden Age Games is the premier senior adaptive rehabilitation program in the United States, and the only national multi-event sports and recreational seniors' competition program designed to improve the quality of life for all older Veterans.
The Games are open to Veterans 55+ who receive health care from the U.S. Department of Veterans Affairs (VA). VA challenges and encourages senior Veterans to be proactive in embracing a healthier lifestyle, thus achieving the Golden Age Games' "Fitness for Life" motto.
Get more information HERE! 
If you are interested in being a volunteer, contact the Madison VA program office at 608-256-1901 ext. 13473.
There are many opportunities to sponsor this event – contact the program office at VHANationalVeteransGoldenAgeGamesNationalStaff@va.gov if you are interested or would like to refer a corporate sponsor.