Wou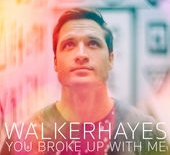 ld you add this song to your own, personal, New Music Playlist?-Fletch
Here's how Today's Q106 listeners responded when I played it today….
Yes: 80%
No: 20%
Check out more from Walker Hayes here.
Hear a new song each weekday at 1:20pm with Fletcher Keyes, and tell him whether or not you would add it to your own, personal, New Music Playlist.
608-321-1063 – call or text
#NMP