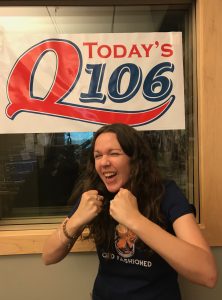 How would you have done against Steph today?
Borat came over the weekend, whats the actors name that plays Borat? 
Garth injured himself in a farming accident and had to cancel an event to debut his new album fun because he isn't able to play guitar for the new track shallow that features his wife tricia yearwood, how many years have they been married? 
Hillary Duff is pregnant again, what was the name of her character on the disney show from the early 2000's? 
SNL was on over the weekend, this british singer was the host and not the musical guest, who? 
Joe Manganiello debuted a blonde mohawk at the modern family dinner, who is his wife?
Steph got FOUR right – Play along here and get the answers:
Tags: