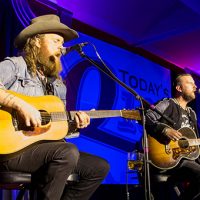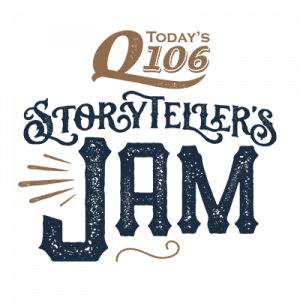 What: Today's Q106 Storyteller's Jam 24
Where: Monona Terrace
When: Sunday, October 21, 2018 at 7:30pm
Why: To raise money for the kids and families that visit American Family Children's Hospital in Madison, WI
Make sure you get your raffle tickets because you could win:
1. Best seats in the house…enjoy watching the show from the front row in Lazyboys
2. Four Lazyboy chairs that you get to keep
3. Trip for 2 to the CMA Awards
4. Autographed commemorative wood sign from Paul Harris
This event requires a different standard of crowd behavior than other concerts. This is a unique event, focused on the artists talking about their music. Hearing those stories can be difficult when others in the audience carry on their own, unrelated conversations, or otherwise make it difficult for those around them to enjoy the intimate nature of the event.  Those in the crowd disturbing others will  be asked to minimize insensitive actions, or to exit the concert.
Presented by…