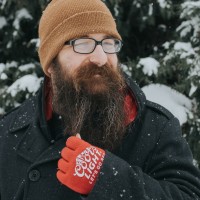 It's time to rank your favorite songs from this year!
Here's Jackson's' "My Top 5" for 2016…songs that made me feel something!
Check em' out below, then comment with YOUR Top 5 for 2016! -Jackson
5. I picked this one not so much because i'm in love with the song, and its a fantastic tune, but i'm more of a fan of this stars dog Edgar and I wanted a reason to mention him.  HES FRIGGIN' ADORABLE!! at #5 this is Wanna Be That Song By Brett Eldredge.
4.  At times 2016 seemed like it hung its dirty laundry on all of us and I think every year needs a good scorned lover song, and Carrie is never better than when she's fired up! At #4 this is Dirty Laundry By Carrie Underwood!
3. This one reminds us don't try to be something you aren't to impress others and that's a message I will always stand behind. Not all of us look like Ken and Barbie, but we are awesome just the way we are.. and Brandy delivers that message perfectly! Coming in at #3 this is The Girl Next Door by Brandy Clark
2.  Everyone has been in the position where you need someone to be your parachute to make sure you get where you're going safely. I make my 12 year old listen to it and remind her that no matter how harsh the world gets or how bad things are, I will always be there.  My number 2 song is Parachute by Chris Stapleton
1.  This is one of those songs that reminds you no matter how bad it's gotten, you can dust yourself off and make a come back and that's something we all need to keep in mind, even when the chips are down you still aren't out. My number 1 song of 2016 is Come Back Kid by The Band Perry