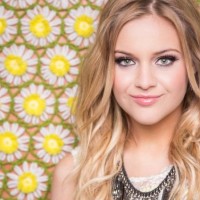 1. On this date in 2007, Kenny Chesney's tour from that summer was named Top Package at the Billboard Touring Awards. The tour featured Brooks and Dunn, Sugarland and who else as the opening acts? Kelsea Ballerini, Taylor Swift, OR Miranda Lambert?                                   A: Taylor Swift
2. Dwayne "The Rock" Johnson is People magazine's Sexiest Man Alive for 2016. Who was last year's Sexiest Man Alive? Channing Tatum, David Beckham, or Ryan Reynolds?                                      A: David Beckham
3. You won't be able to keep up with this reality star bc she just announced she is taking a digital detox and taking a break from Instagram…who is it?
A: Kendall Jenner
4. Thomas Rhett and his wife Lauren said they caught some flak when they decided to get married at a young age…how old were they when they got married? 21, 22, or 24?                                      A: 22
5. Beverly D'Angelo turns 65 today and is best known for her role as Clark's wife Ellen in which movies?            A: National Lampoon's Vacation movies