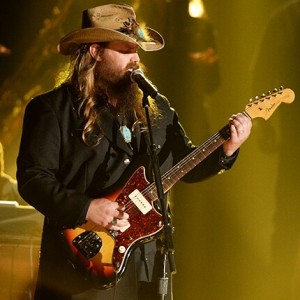 My top 5 2015 is as follows:
5. Luke Bryan Kick The Dust Up, i picked this one because I love a song thats about having fun and enjoying life, it reminds me of when i was a teenager in Belleville and we used to just tear it up on a saturday night.
4. Carrie Underwood Little Toy Guns, this was one of my favs from 2015 because it spoke to me as a parent and as a child who watched his parents argue, we forget sometimes that with all the stress in life we forget the affects it has on those around us.
3. Drake White It Feels Good I got to meet Drake a little over a year ago when he performed at a Todays Q106 Q-Debut show, where he blew everyone away, they he stole the show at Todays Q106 Storytellers Jam 18, great song and a great performer.
2. Lady Antibellum Long Stretch Of Love.  The second i heard this song i fell in love with it, to me its about having a rocky beginning but staying in for the long haul and think we all have had a little bit of that in life
1. Chris Stapleton Traveler if you have heard this song it needs very little explanation as to why its my number one. he is absolutely amazing and performed at the 1st Todays Q106 Storytellers Jam that i went to 3 years ago, no one knew who he was and he amazed everyone!
Thank you and I hope you enjoyed!!
Jackson
What would YOUR Top 5 2015 be? #MyTop52015