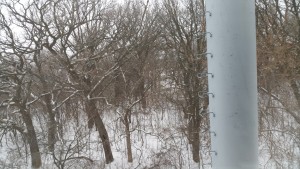 Had another Adulting dilemma this morning. Wanted to go sledding before work, but spent the morning shoveling out neighbors, and cleaning off cars.
The good news is we are expecting snow through the night, and tomorrow morning will be a perfect time to take down a few hills.
Where is the best place for sledding?
Wouldn't recommend the hill in the picture due to all the trees and giant metal pole.