Sorry snowmobile fans. The Edgerton Sundowners Snowmobile Club has been forced to cancel their popular Radar Run this weekend on Lake Koshkong near Edgerton. The event was originally scheduled to take place on January 24th, but because of poor ice conditions they rescheduled for Saturday, January 31st. However, the ice is still not in the best condition so the event has been cancelled all together for 2015.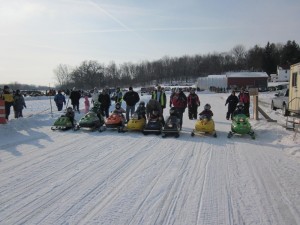 THE GOOD NEWS: If you're looking for some places to enjoy the snow on your sled, head up north to my hometown of Three Lakes, WI. Friends tell me the trails in the Three Lakes, Eagle River and St. Germain areas are in great condition.
Where do you like to go snowmobiling?
Justin Brown